[Scroll down for LEGO for Sale]
My interest in LEGO (TM/Copyright held by the Lego Corp.) began when a LEGO shop opened in our local shopping centre in 2021. I was drawn to the more complex sets, particularly the Lego Expert and Lego Technic sets. I have bought a few, and as I posted progress on Facebook, others shared their interest as well. One close friend had lots of Lego, but no longer has the passion to build. I spent most of 2022 sorting and checking Lego sets, and I have sold her collection.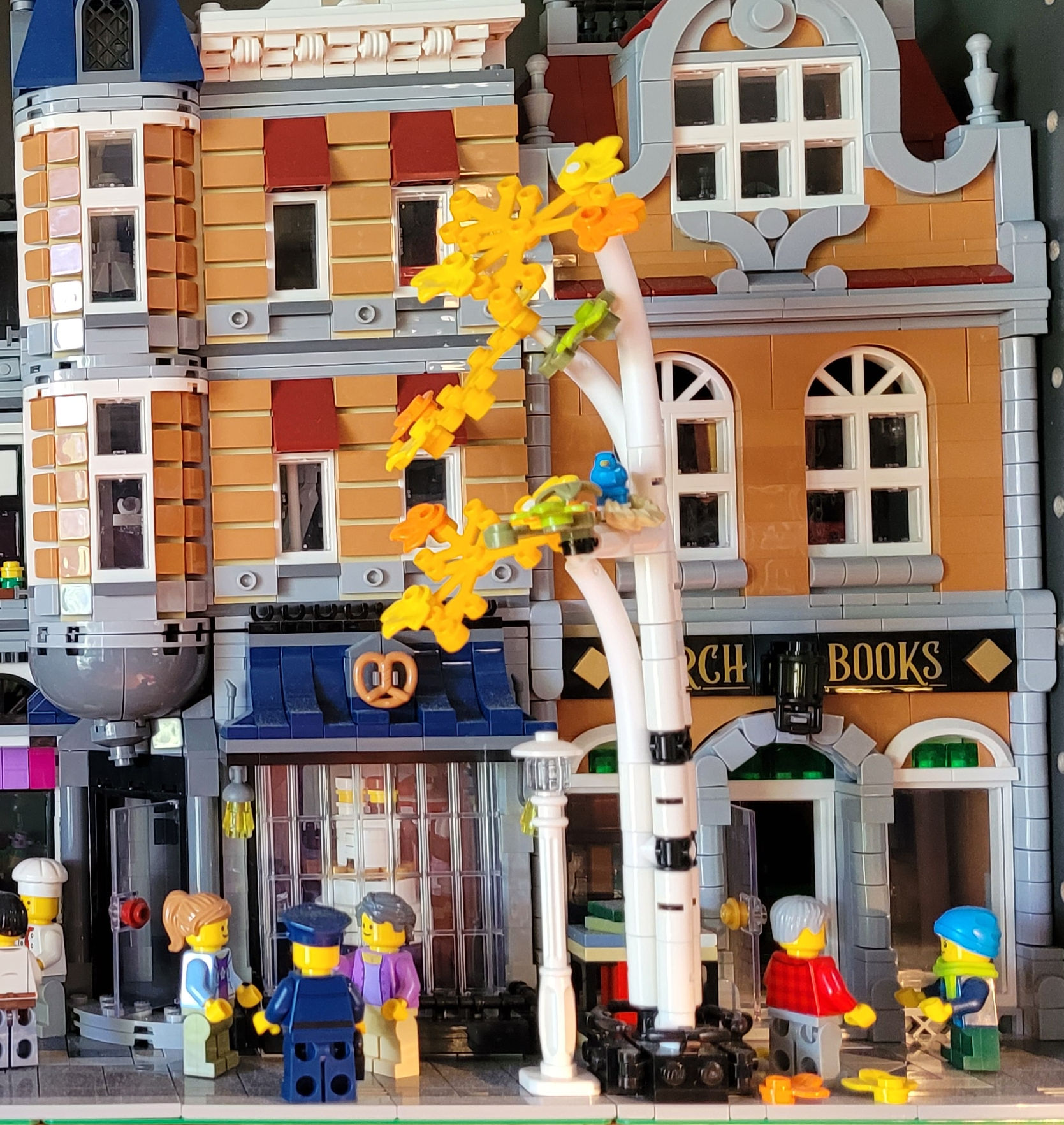 Top photo:  Lego Town Square, the Bookshop, and a bit of the Corner Garage (my sets). 
Photo above: busy community in the Town Square.
Photo above right: Town Square Bakery and the Bookshop.
---
LEGO for Sale
If an item is displayed here, it is available for purchase. Sorry but I cannot accept hold requests unless full payment is received. Feel free to Email me at **This email address is being protected from spambots. You need JavaScript enabled to view it.**, if you are interested.
---
Liebherr 9800 excavator  No. 42100
This is a great kit for the experienced builder. Has several motors and can be operated via the available phone app.
Photo coming soon  $500 (Email me for info).
---
Update - All bulk Lego and sets except the excavator have been sold.